October 2022
We have released a new version of ML Studio, version 2.1. As usual, it contains multiple improvements. This release is focused on improved ease of use and transparency.
With v2.1, we are introducing:
R

ebranding -

The product previously known as

xAI

Workbench is now

called

ML Studio and

the user interface

has an enhanced color pallet

to reflect this new identity

.

A new bias test, the Intracluster Test, helps identify risky flaws in models.

The Bias Detection Report makes it easy to run and interpret Bias Tests (both old and new)

.

Enhancements to the Models Table to increase the information provided and make it easier to find the model you

a

re interested in

.
New features
Intracluster Bias Test
Newly added to Bias Testing, this test runs an Analysis of Variance statistical test. This test determines if the distribution of query prediction confidence scores within a cluster are different for records with other values of the variable being tested.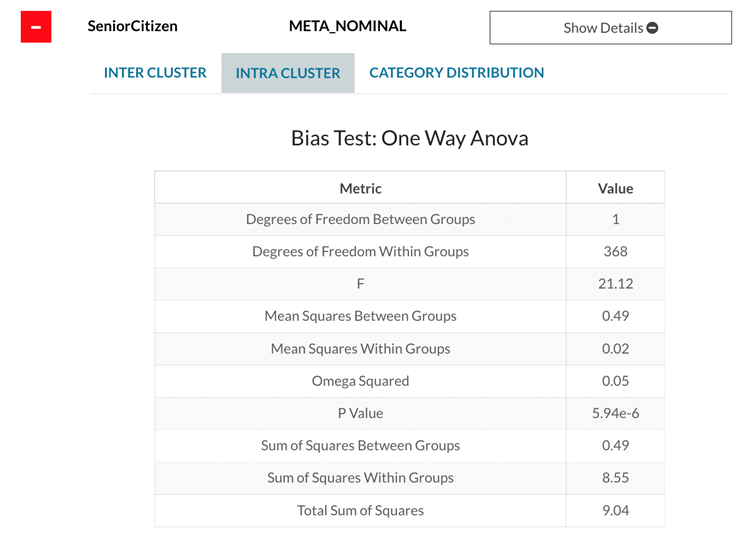 Bias Detection Report
Bias Detection Report makes Intracluster and Intercluster Bias Detection queries for a selected set of variables across all clusters in a model and returns the results in an easy-to-digest interface for review. The Bias Detection Report is accessed through the Model Actions page for any Supervised Clustering Model.
Features of the Bias Detection Report
With the Bias Detection Report, it is possible to show the following
Summary of Findings
How To Interpret Findings
Overview of Tests
Detailed Results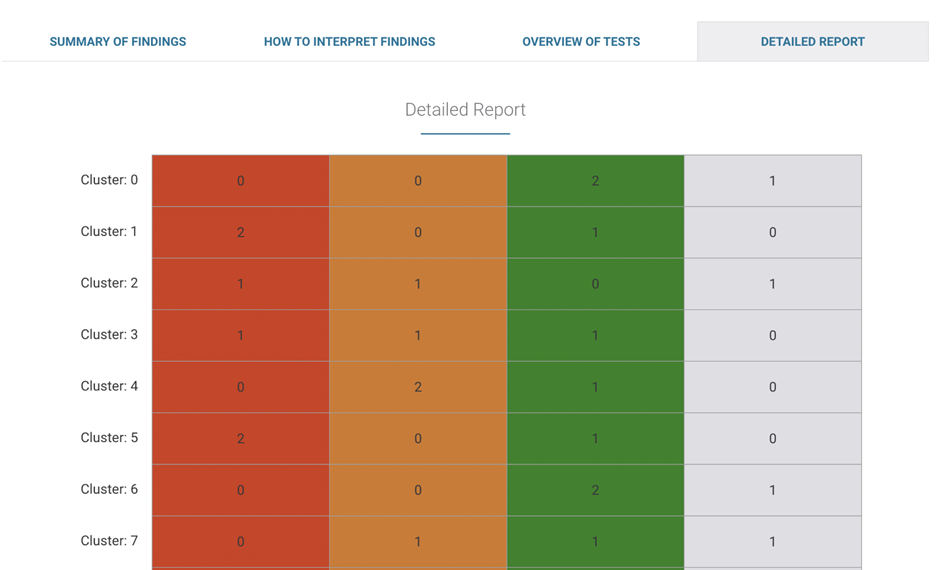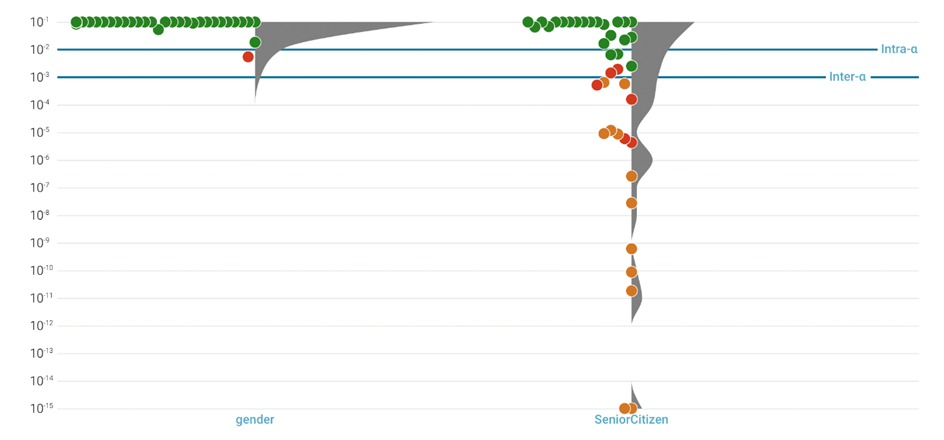 Read more about this new feature Bias Detection Report


Models Table Enhancements
Several new fields have been added to the Models Table to make it easier to differentiate models from each other without needing to move into multiple Model Details pages.
New fields include:
Model Version

Query Count

Last Query Time

Training Data Folder Name

Specification File Name

Creation Date

Model Actions

– These

have been consolidated into a single cell

Grids are now their own Model Type

This release also contains additional minor bug fixes and security updates.