Advancing from Model Selection to Model Creation returns you to the Project Information page where the model creation status is presented.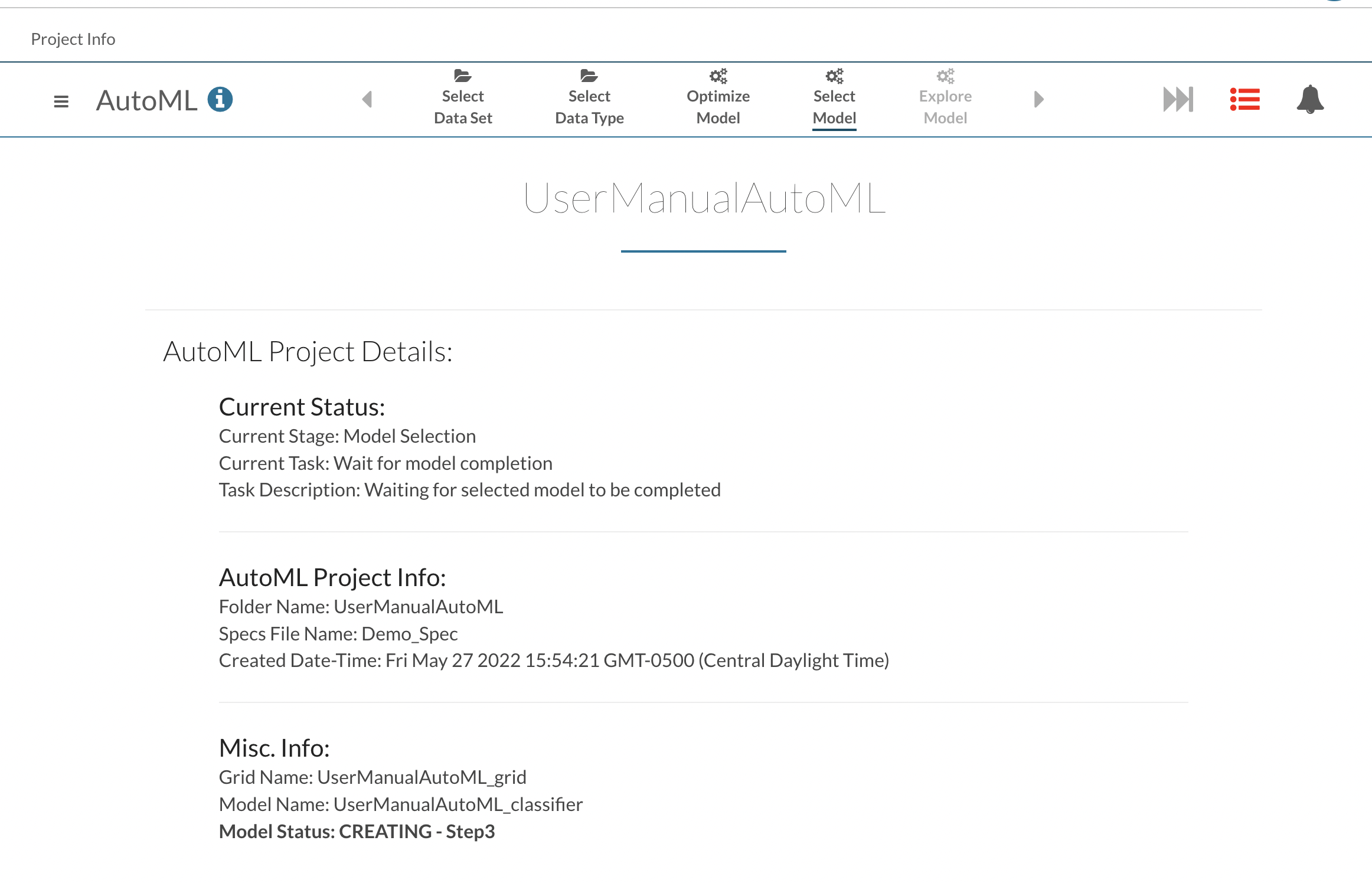 When the model is created it will move to the Running status. It is now available for query and accessible through the Models page.
To conclude this instance of the AutoML process, select Finish AutoML Project.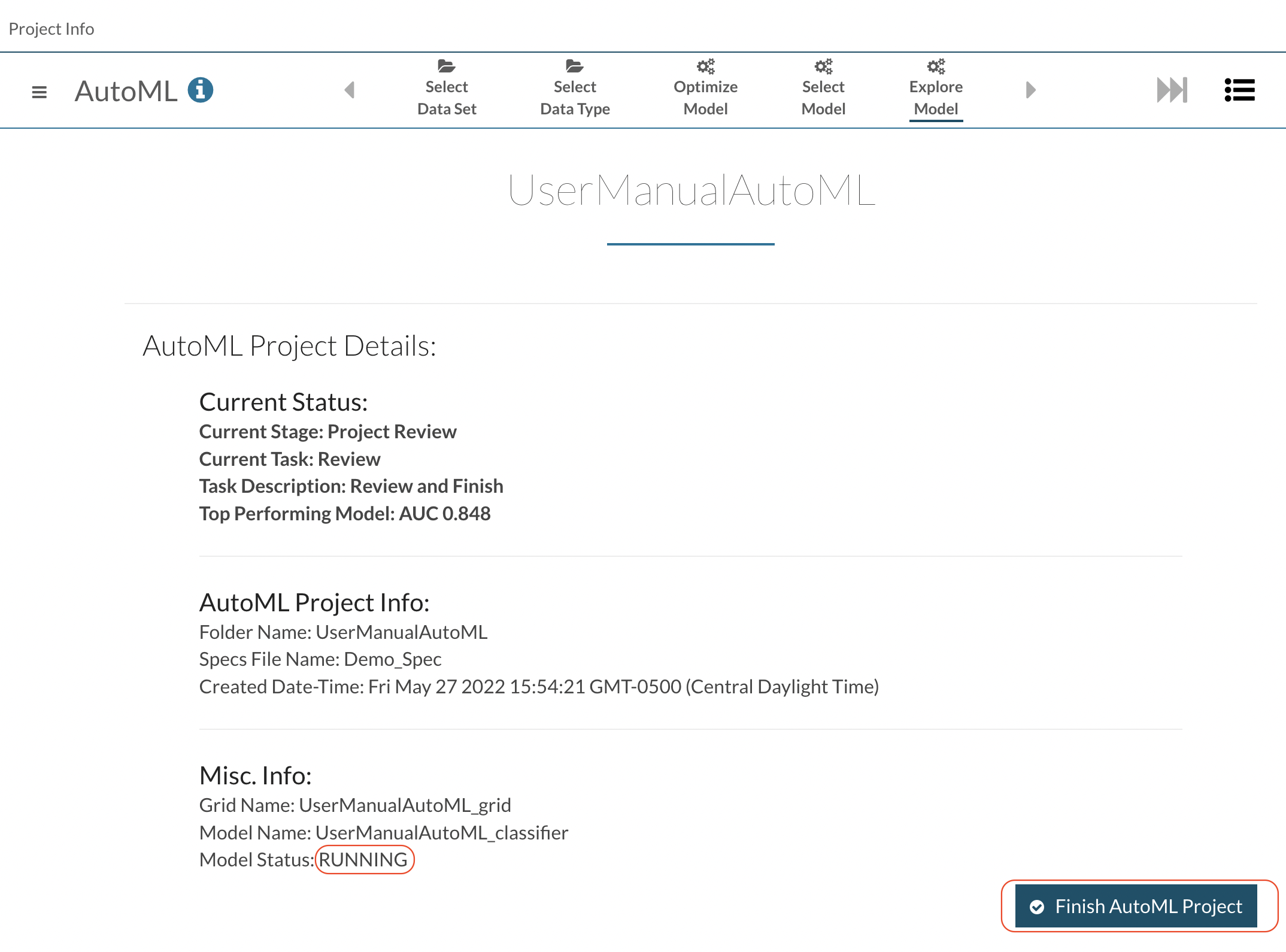 Other articles on AutoML: