Once the AutoML grid experiment has been completed, the Model Selection page loads. By default, the Model Selection Table (where results for all hyperparameter experiments and all threshold experiments are listed) is sorted by the optimization metric chosen in the Model Optimization step. Then, a threshold is selected within the top model using the Mathews Correlation Coefficient (MCC). The page loads with the top-performing model selected. The top-performing model is determined on the basis of the default sorts
To progress with the default selected model, select the Next or Auto-Complete button in the AutoML Navigation Bar.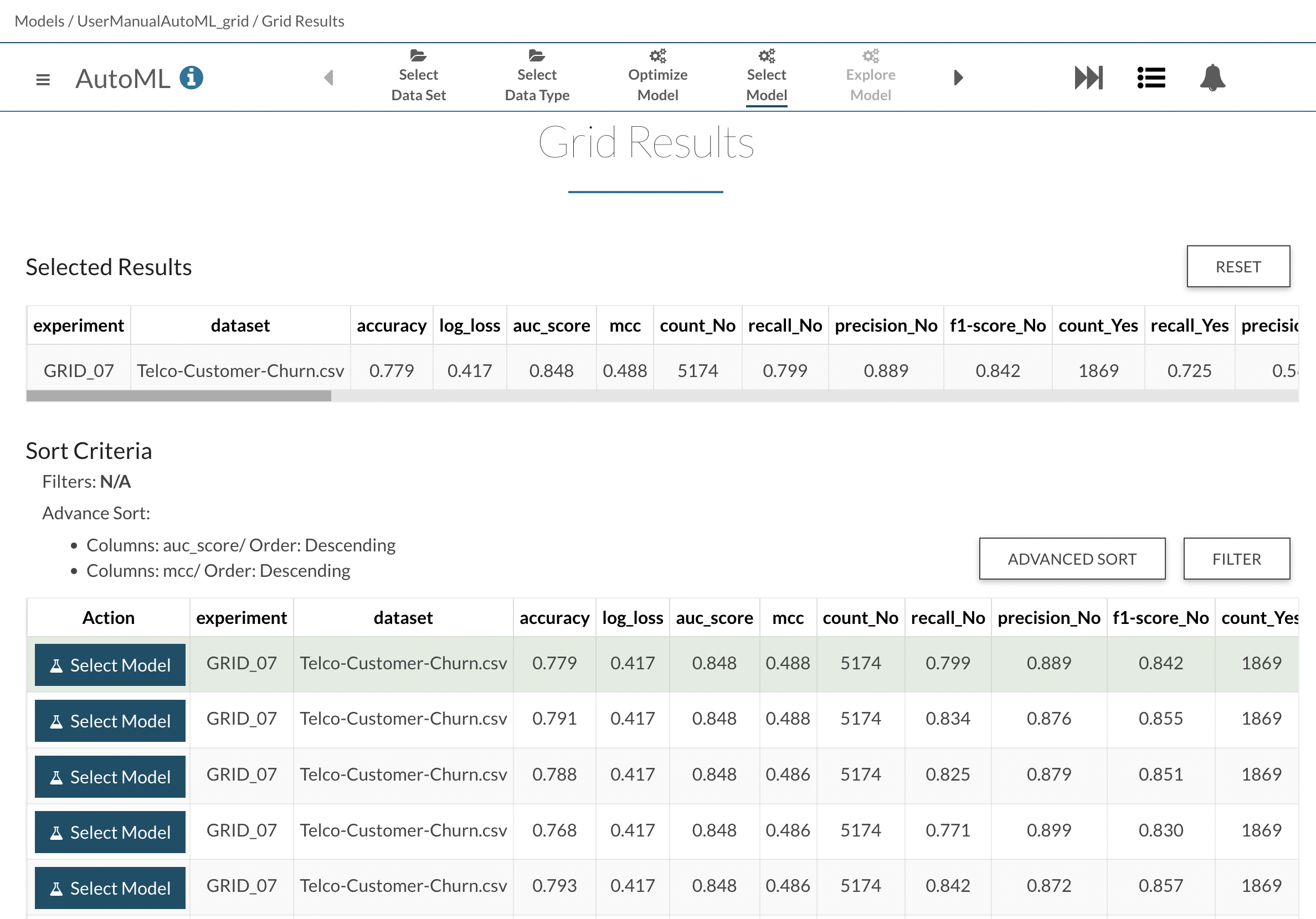 To progress with a different model, use the sort and filter functions to identify the desired model, then click Select Model. The sort and filter functions are shown in more detail below.
If you click the Select Model button next to a model, it will make that model the selected model and populate its results into the Selected Results pane.
Progressing to the next step in AutoML will now build the newly selected model and not the model selected by default.
The sort order of the table can be modified with the Advanced Sort button.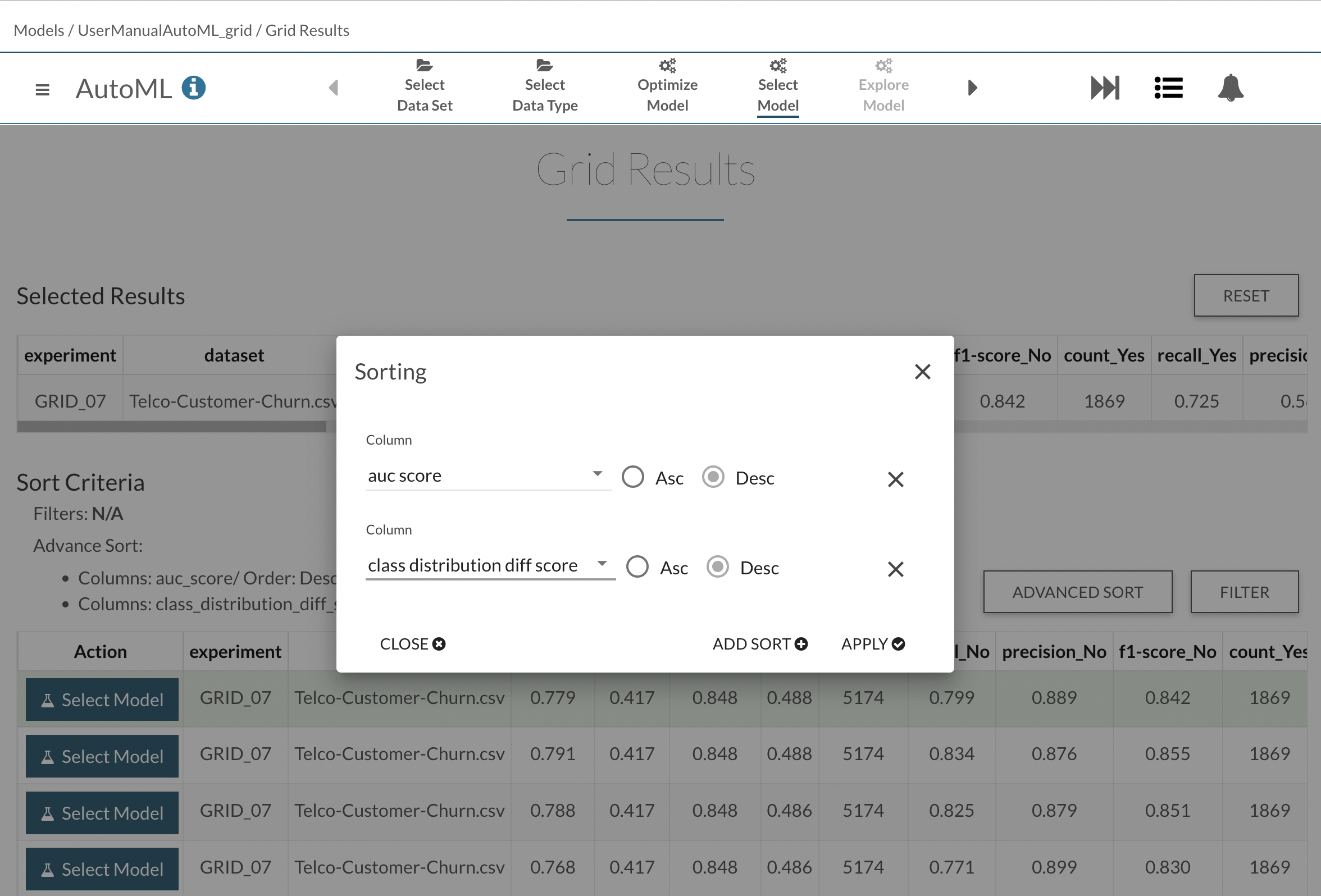 The table can be filtered with a wide variety of operators via the Filter button.
Other articles on AutoML: