This article gives a brief guide on adding users to InRule Process Automation. More detailed information about managing spaces and users can be found here: Process Automation support documentation.
Trial User Management
For trial users, a Process Automation account will be automatically generated through the SaaS Portal when the Process Automation tab is used to connect a user to InRule Process Automation.
Users may need to allow pop-ups in their browser, if it is their first time connecting to Process Automation.
Click on the pop-up blocked notification on the right side of the search bar.

Then in the window, select Always allow pop-ups and redirects.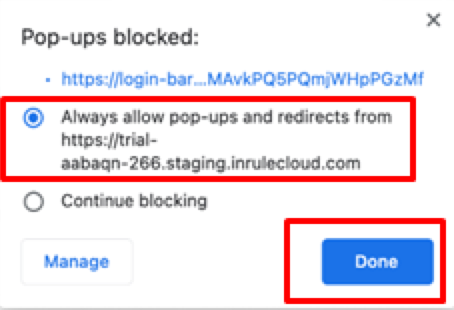 If desired, trial users may also invite users from the Process Automation platform. This process is described in the following Customer User Management section.
Customer User Management
Licensed InRule Customers with Process Automation can add users using an invitation process in the settings menu. To invite a user, navigate to the Space settings in Process Automation and select the Invitations tab.
Clicking the Invite new users button will open a form where you can send invitations.
When inviting users, the message field is required. Write a message for the invite before sending. The User rights feature can be used to determine what permissions the invited users will have. Under IDP, select Company login for these users to be able to connect directly to Process Automation from the SaaS portal.

Once the message is set and all user rights are selected, the invitations can be sent with the Send invitations button. Doing so will then show if the invitations were successfully sent, or if any problems occurred while sending the invitations.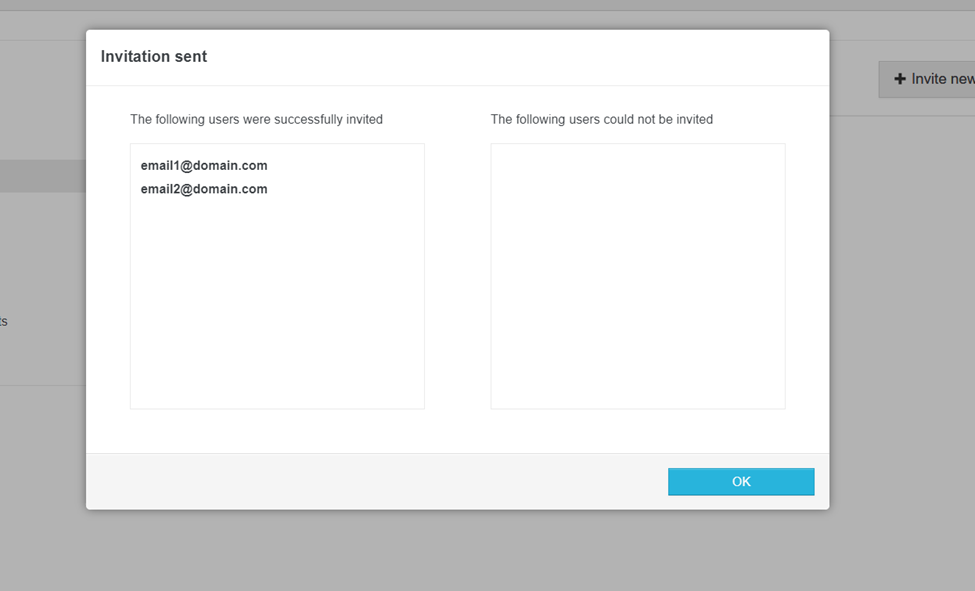 To log in directly to Process Automation instead of linking from the SaaS portal, visit the Process Automation Login and use the Login with Corporate account option to log in with the email for the InRule account.