Credentials are required for the Rule Execution Service to connect to the catalog.
Once credentials are set, they need to be provided to the Rule Execution Service.
Provide these credentials is by entering them on the Runtime Settings page. (Recommended)
Provide these credentials via REST request.
Steps:
Navigate to the Catalog.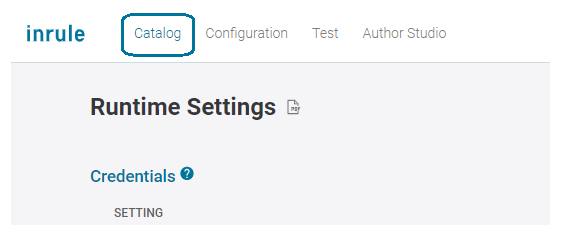 Click on Users in the top header and then the "Add" button.

Click on "Show Advanced Settings".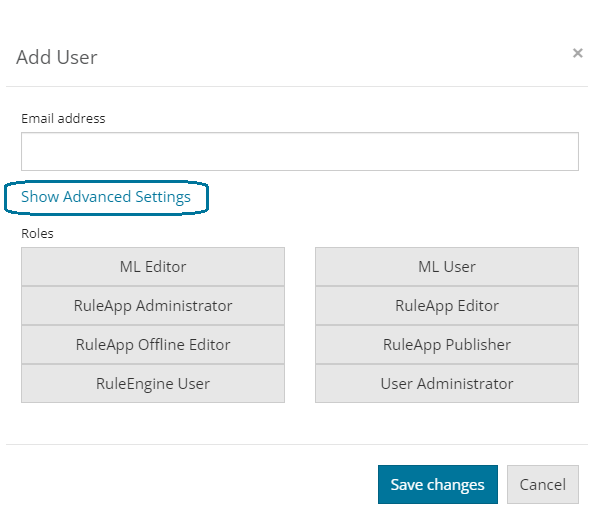 This is where to set the credentials that the rule execution service can use to connect to the catalog.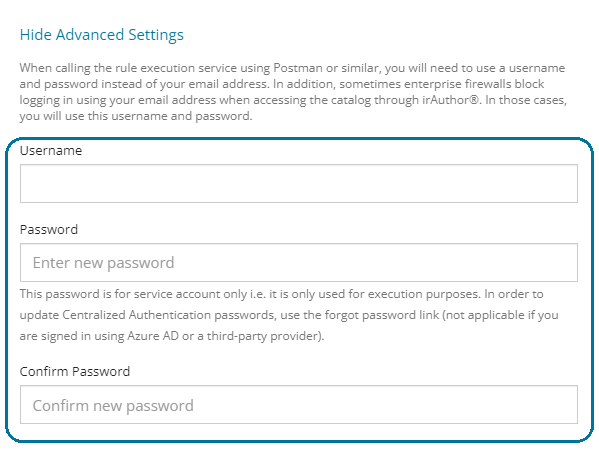 Click "Save changes" to complete setting credentials.