To perform the installation, run
bash install-simMachines-wb-1.7.n.sh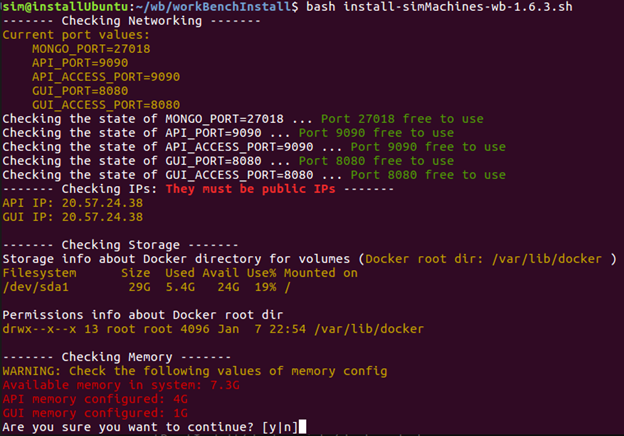 By the end of the installation process, you will see something similar to the following: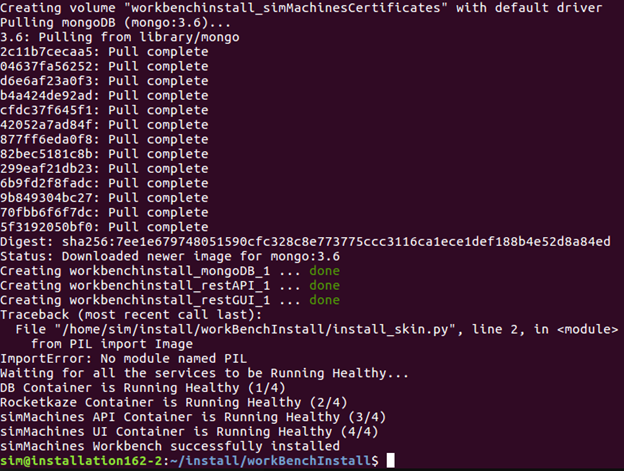 The xAI Workbench will be running at
SIMMACHINES_GUI_HOST:SIMMACHINES_GUI_ACCESS_PORT
https://127.0.0.1:8080 by default unless you changed it above. To access the GUI, use the HTTPS protocol and make sure both the API and GUI ports, as set in the .env file, are open and not in use by other programs.
If the installation was successful, you will be welcomed by a similar page as the one shown in the following image.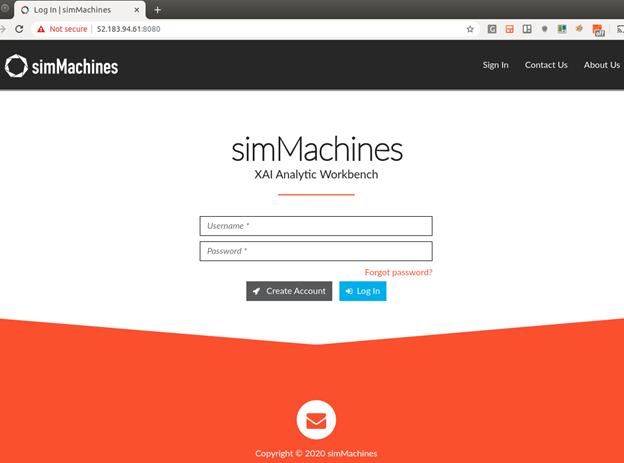 If you have not supplied an SSL certificate, you may be prompted to approve access to the web page.