InRule provides numerous samples for learning how to use InRule to its fullest potential. The samples show how to use InRule within an industry application or demonstrate innovative ways to apply InRule to specific logic/programming problems.
You can easily browse the sample library on GitHub. To access the samples, launch irAuthor and select View Samples on GitHub from the main page.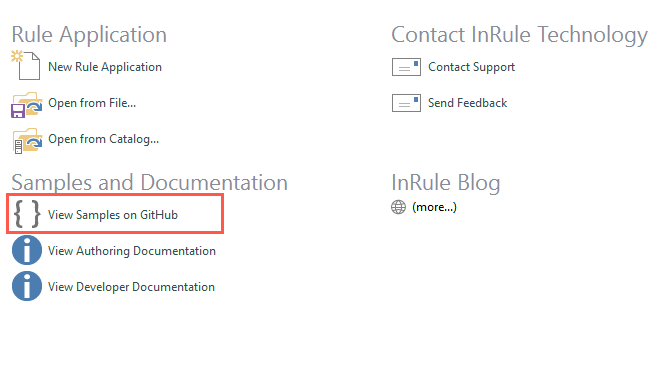 Alternatively, you can visit http://samples.inrule.com, which will redirect you to the GitHub repository.