Vocabulary enhances the power of the business language editor. It allows the users to create their own business language templates and also choose the availability of the templates for each rule set. Vocabulary configuration and management can be done for the entire rule application and/or specific contexts.
Sample Rule Before Leveraging Vocabulary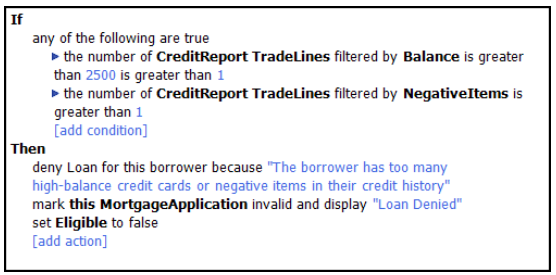 Same Rule Using Vocabulary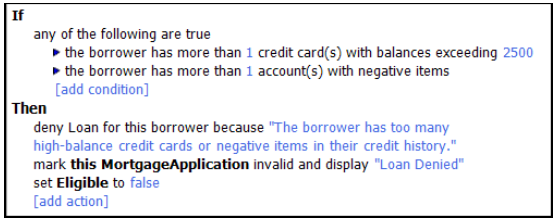 Creating Vocabulary
Click on Vocabulary in the Navigation Pane. Click the Add button.
2) This brings up a pop up, which allows the user to choose the context for which the template needs to be created.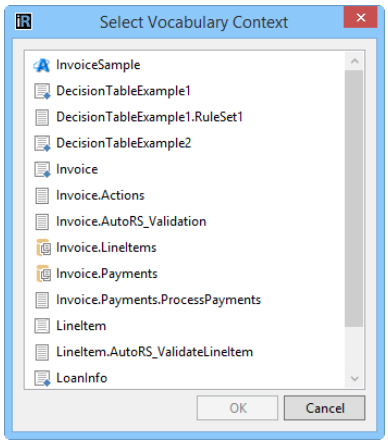 3) After choosing the context, the vocabulary settings will be shown in the content pane, where you can add templates, classifications, and modify template availability.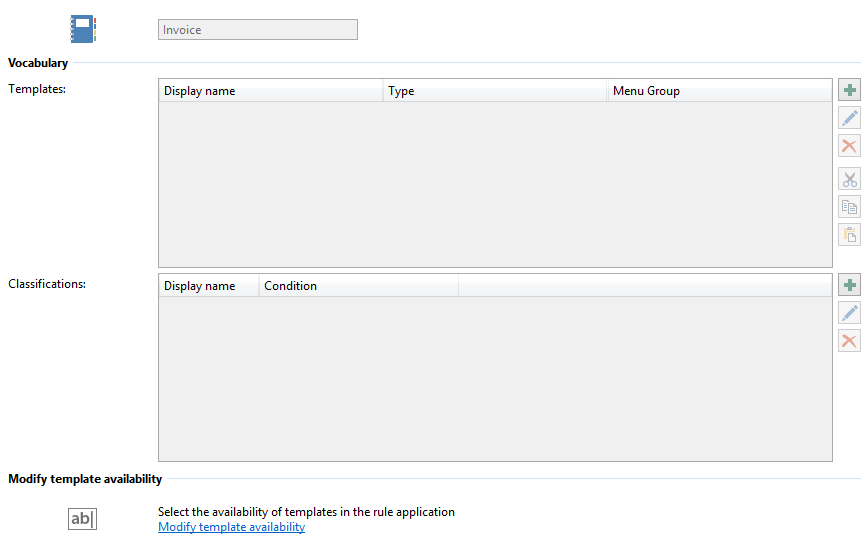 Note: The VocabularyTemplates samples on GitHub contains additional examples of vocabulary usage. See Online Resources for more information.
Topics Covered in this Section