The InRule Rule Engine provide rule tracing as a way to obtain a detailed log of events that occur
during execution to aid the debugging of a rule application. Rule traces are accessible in irVerify as
well as from
irSDK
.
NOTE:
Processing performance can be slower when rule traces are applied.

To enable rule tracing, click the "Enable" button before applying rules.
To run a trace and review the results, you can run your rules in irVerify, and then open the trace
results in either a new window or in irAuthor, or save the trace results to be reviewed at a later time.
Here is in example of trace results opened up in another window for the above test run: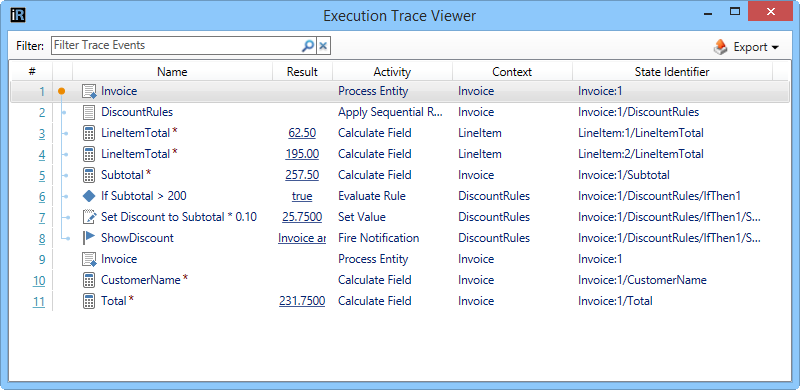 Here is in example of the same trace results opened up in irAuthor. As you click on each row in the
trace results, the navigation pane will display the relevant content, such as a language rule, action,
or decision table.