The contents of this article pertain to the current version of Author Studio released in the fall of 2023. If you have not updated to the newest version of the product, see our Archived Author Studio Documentation here.
InRule's Business Language Authoring offers a highly intuitive medium to author rules using English-like syntax and point-and-click authoring. These simple-to-use features further extend InRule's unique ability to efficiently manage sophisticated rules and complex calculations.
On a rule page, click New and select Language Rule. This creates a business language rule.
In the workspace, you have the ability to add a language rule using your keyboard and toolbar-driven interaction that is easy to follow with available tooltips. Context-aware choices in the language editor will help in selecting the relevant conditions and associated actions.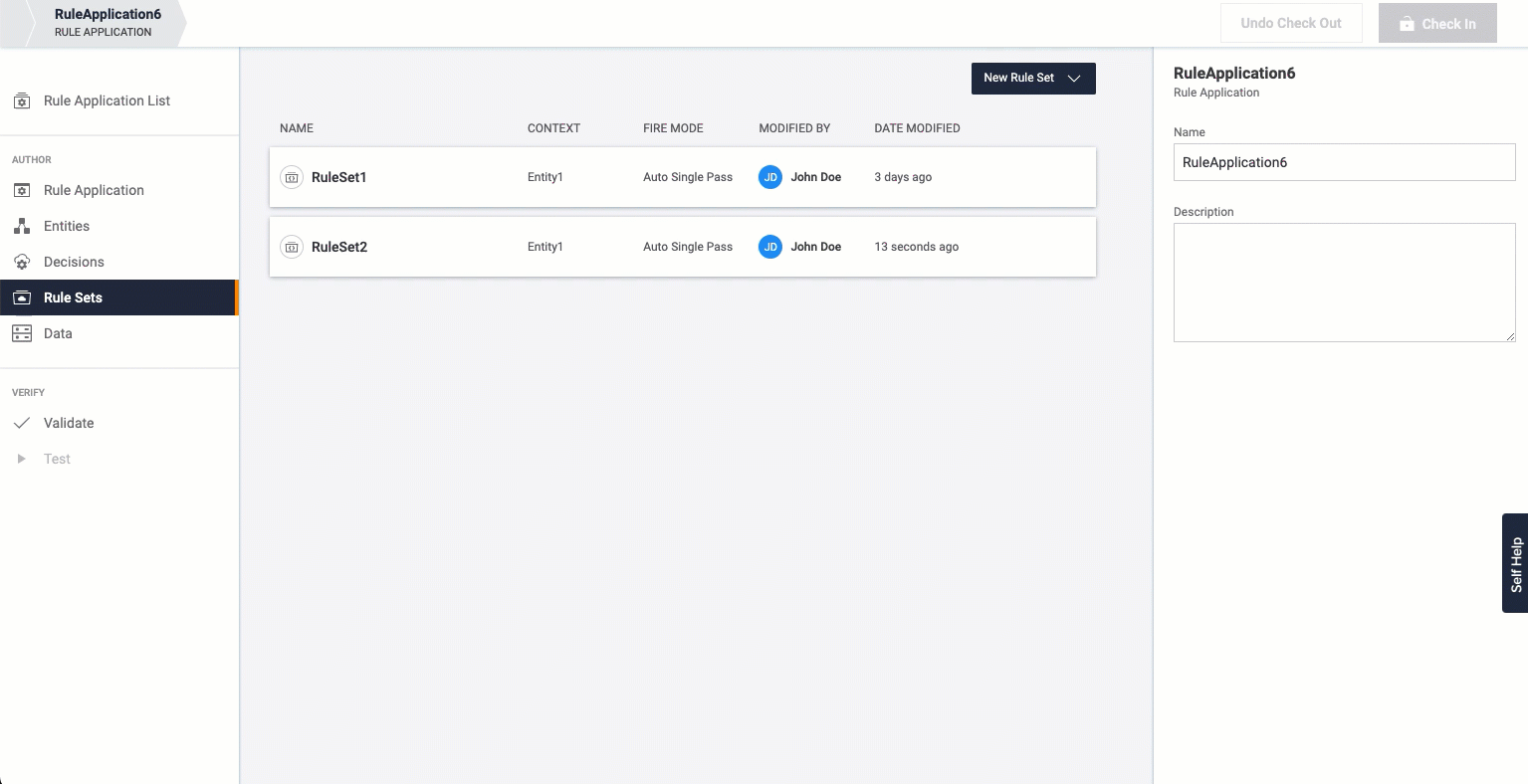 Language Rule Properties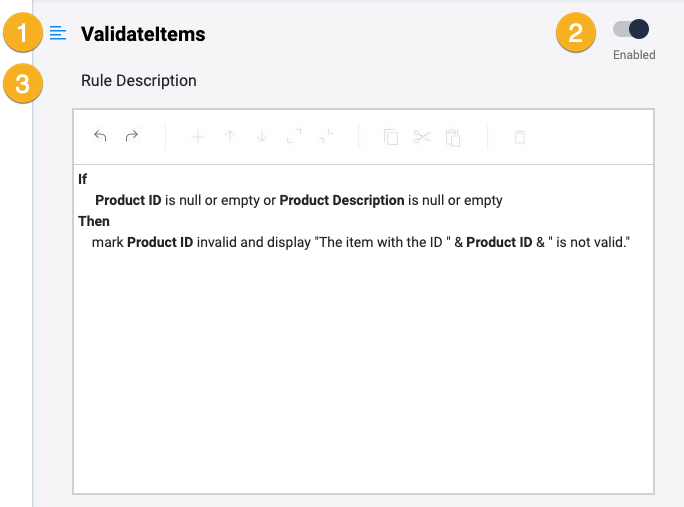 1. Name
The title of the decision table is saved here.
2. Enabled
You can enable or disable the selected rule. Disabled rules will not run when the rule set is executed.
3. Description
The description is saved and edited here.