Within Author Studio™, there are multiple ways to log in, including Single Sign-On (SSO).
Login with Single Sign-On (SSO)
Author Studio allows for SSO through both Azure® AD and Okta.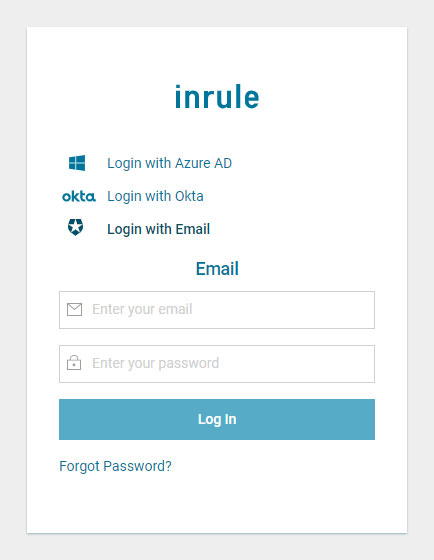 Login with Email
Login to Author Studio using an email address and password.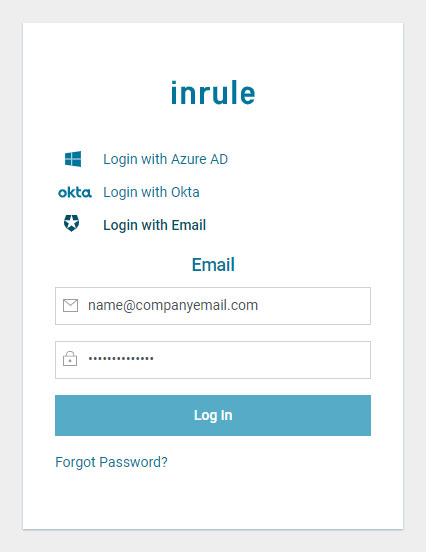 Reset Password
To reset the password, log out of the application and return to the login screen.

Enter email address and select Forgot Password.

Check email account and follow the steps to reset password.

If the reset email failed to be received:

Check Spam and Bulk Mail folders.

Add no-reply@InRule.com to the address book.