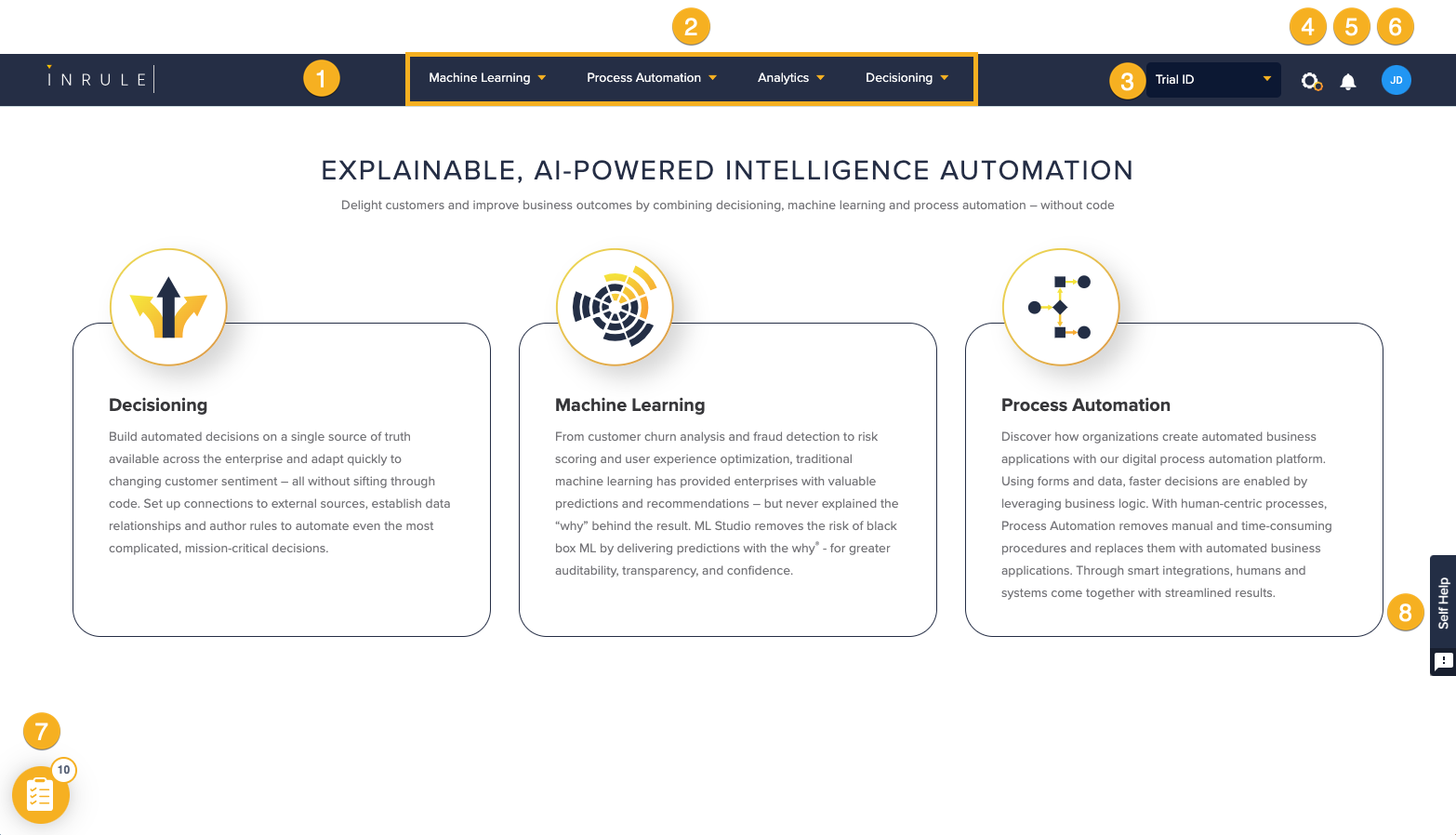 1. Navigation pane
The navigation pane makes it seamless for you to jump to the location of your interest and get your work done faster. 
2. Menu Options
The available Menu options you see depend on what you have access to. In the example above, the options are Machine Learning, Process Automation, Analytics, and Decisioning, 
3. Tenant selector
The tenant selector lists all the environments you are a licensed user for with InRule.
4. Management
The Management menu hosts Configuration and Provisioned resources applications for environment settings management.
5. Notifications
User notifications are displayed here as a list. 
6. User Menu
Provides access to User Profile, Support, and a way to Log Out of the InRule SaaS Portal
7. Task List
Provides an initial list of onboarding guide 
8. Self-Help
A context-aware list of help documentation links based on where you are within the application.