This is the view page for a process model. All users with view rights or higher can see and interact with the process on this page.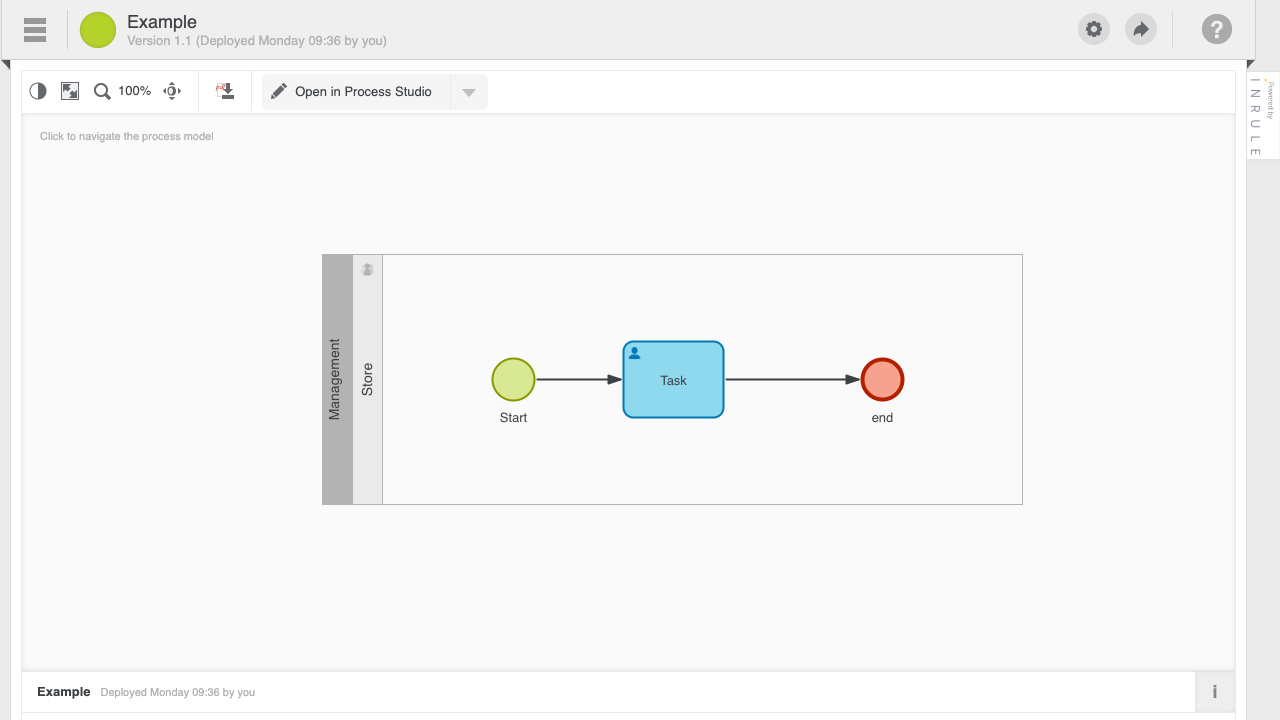 Process Version

The process name, version, and the time it was published or deployed is displayed at the top of the page. 
The process shown on the process page is the most recently published version.  To access the process page for other versions, select a draft or older version of the model in Process Studio and click on Go to process page.

Process settings

Open the process settings with the cog wheel symbol at the top right corner of the page. Read more about the settings in the article Introduction to Process Studio. 
Share process

Share your process with the quick share arrow button at the top right corner of the page. Read more about sharing in the article Process permissions.
Navigate the process
Using the mouse you can zoom and pan through the model to access the whole process. For every task with details like a description or connected documents, an information box appears when you hover over the task. You can access the connected documents directly from the information box.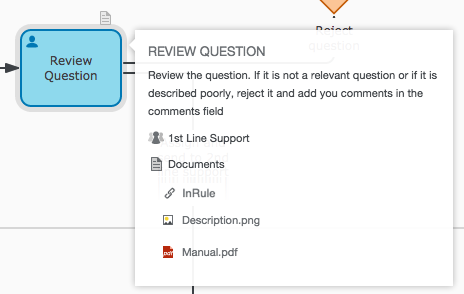 Download as pdf

To download the process model as a PDF, click on this icon in the page menu, the process is rendered in a PDF file and downloaded to your computer.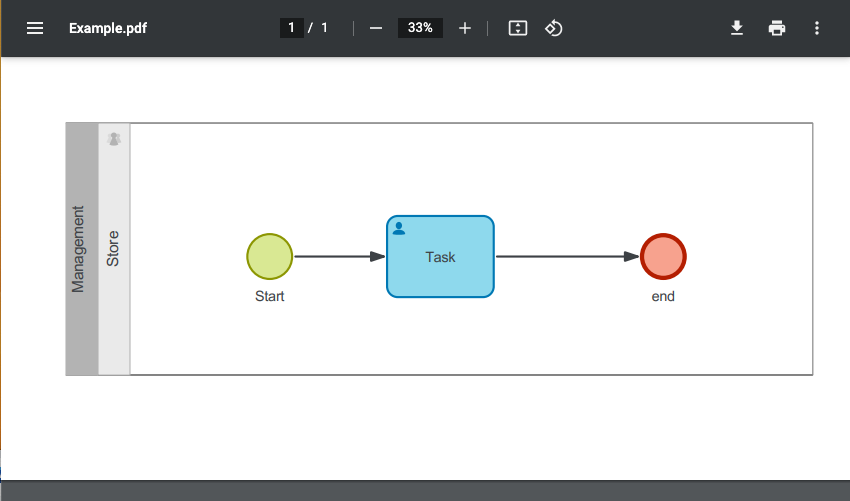 Option list
If you have access to the modeling tool, a drop-down menu selection is shown with the following values:
Open in modeler

 

- This selection takes you to the actual version of the process in the modeling tool.
Edit latest draft

 

- This selection is shown if there is a draft newer than the published version. Selecting this option will take you to the modeling tool to edit that draft.
Make a copy

 

- This selection copies the entire process model, as well as its documents and images, to a new process model. If the process has been deployed, all form templates will be copied as well.
Download

 

- This selection downloads the version of the process you are currently viewing, as well as its documents and images, as a .bmap file. 
Process information
To view the process information, scroll to the bottom of the page or click on the information symbol in the bottom right corner.
Here you can read the metadata that has been added in Process Studio.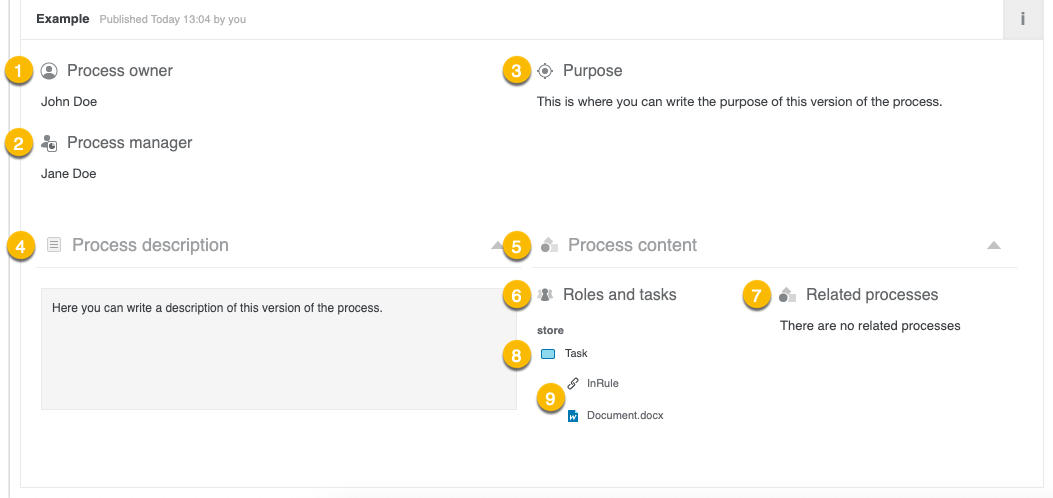 Process owner
Process manager
Purpose of the process
Process description
Process content
Roles and tasks
Related processes
Tasks 
Links and documents
Any documents in the process can be accessed from this page.
If information is connected via a URL, there are many factors that determine if a user can access it. For example, if it is another process, they will need permission to access it. If it is a link to a document hosted on an external site like Sharepoint or Google Drive, those websites have their own logins and permissions.