Locate Instance configuration
Within Process Automation it is possible to administrate and edit information for an instance. This is done from Instance configuration.
Navigate to the Instance overview and select the tab Common tasks.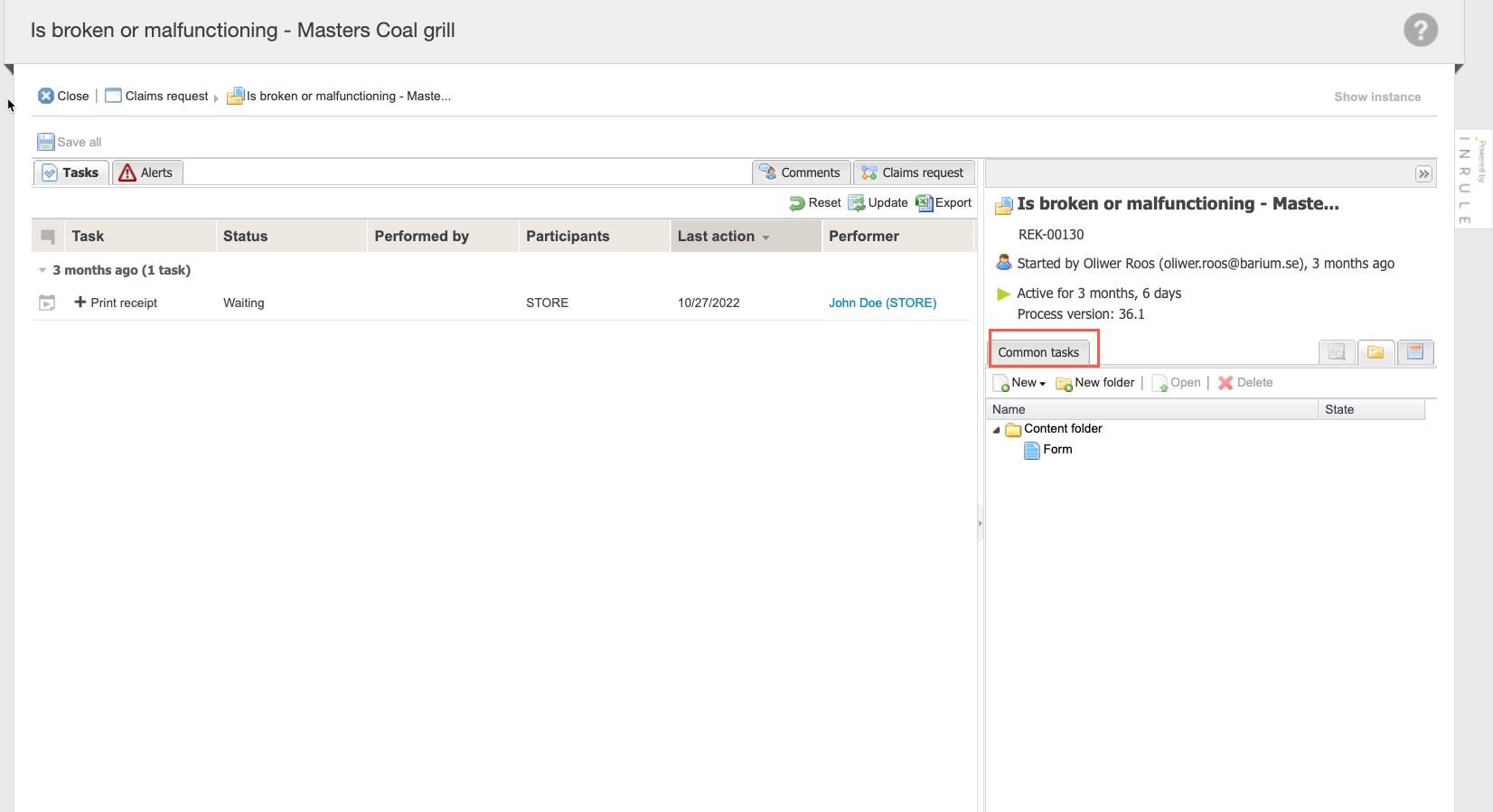 Select Instance configuration.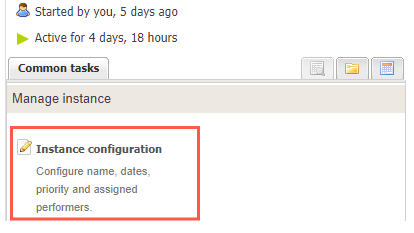 Instance Configuration
In Instance configuration you are able to edit the name and description of the instance and access the Planning and Participant Configuration tabs.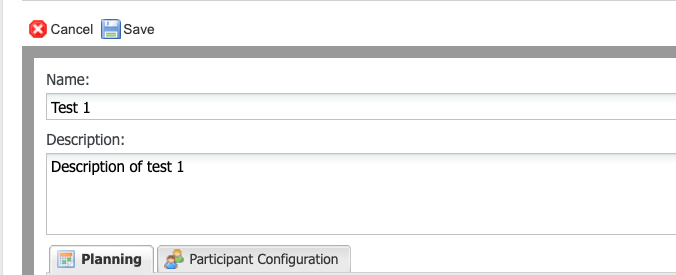 Planning
Under the Planning tab you are able to edit the priority of the instance that will be displayed in the instance overview, set a planned completion date, and a deadline.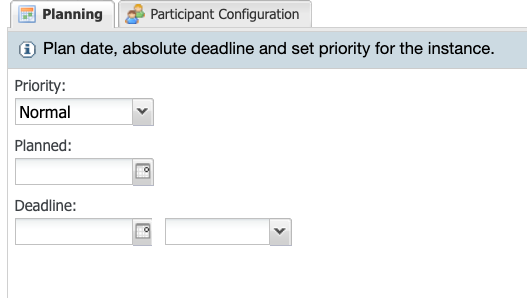 Participant Configuration
Under Participant Configuration, you can assign participants to specific roles connected to the lanes in the application.
The fields are empty by default if the performer is assigned via a role mapper or in any other way than role assignment on a sequence flow and if an assignment is made in this view.